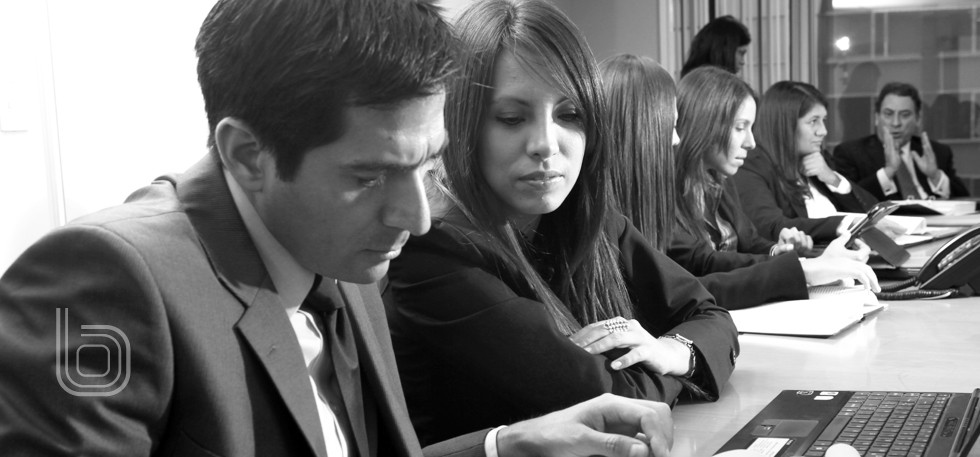 Berninzon & Benavides Abogados began its activities in the year 1999. From the very beginning, the Law Firm has provided legal services that are consistent with challenges of modern times. Lawyers educated in the best Law Schools in Peru and abroad with national and international expertise in different legal areas personally give our clients expert advice of the highest level. The Firm's practice is based on teamwork and customer service.

The services provided by Berninzon & Benavides Abogados cover different legal areas, including giving legal advice to local and foreign clients and representing them in business and investment in Peru. The Law Firm's goal is to provide consulting, advisory and legal representation services, in accordance with ethical standards and professional excellence, seeking long-term relations and mutual collaboration with clients.

The Law Firm has a full knowledge of Peruvian Law and a team of attorneys and counsels with the highest qualifications. Furthermore, it has developed a solid international practice and maintains close relations with some of the most important law firms and juridical institutions in the region as well as in other parts of the world. Therefore, it has the expertise to provide global services in crossborder transactions.

Our organization has also the back-up of a competent team of accountants, tax auditors and customs experts, thus providing overall services to our clients. Our administrative and systems staff guarantee first class resources and the use of state-of-the-art administrative tools and information technology.